Emily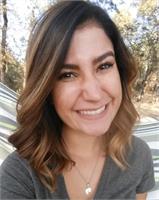 Emily Guerra is a certified personal trainer through the National Academy of Sports Medicine and is currently a student at Arizona State University getting her degree in Healthy Lifestyles Coaching. For Emily, fitness has always been a hobby; she played sports year-round since fourth grade and was trained at Generations during her high school years. She truly feels that exercise is the key to a happy and healthy life and is excited to be there for you as you take this life changing step! In her spare time, Emily is the assistant BRHS Girls' Varsity Basketball and Cross Country coach and loves to spend time with her family. She enjoys baseball, basketball, hiking, and really anything that has to do with being outside.
Emily instructs the following:



Reset, Roll, and Release is a class that teaches techniques for proper structural alignment, core stability, and the importance of self myo-fascial massage. In this class we work to decompress the skeletal system with breathing exercises and use foam rollers to build the stabilization muscles in the core. With the help of the foam roller and therapy balls, we find points of tension to give release through massage. Not only should you feel immediate physical relief, but lasting results and improved health.




This high energy cardiovascular class utilizes boxing movements and upbeat music to create a total body endurance workout. Experience combinations of punches, kicks, and athletic drills designed to turn up the intensity




Do you want totally strong abs, lean legs and a great body to show off? With total fit, you can experience cardio, core and a variety of strength training exercises and techniques. This class can challenge all fitness levels. There are modifications available for those new to fitness. If you're ready to find a new level of fitness, join us and Get Totally Fit!




You will see great improvements in strength and flexibility as you challenge your mind and body. This class will not only aim to strengthen the core, but will utilize weights to provide total-body conditioning using athletic drills.