Chanel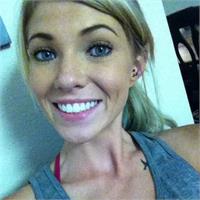 I am a certified personal trainer through National Academy of Sports Medicine. Currently I am in school studying nutrition and fitness. I have always had a passion for being active and healthy. Growing up I played a lot of sports and loved riding my bike. As I got older I ended up focusing mostly on the swim team and swam year round. During my free time I love running the trails at Stage Coach or Robie Point and hanging out with my two cats. I decided to get certified because I love seeing people progress and want to help others achieve their goals. Everyone has a starting point when it comes to fitness and I believe it is my job to encourage others not to give up during their journey.
Chanel instructs the following:
Abs & Back -

Abs & Back Tired of doing the same basic crunches? In this workout you'll be led through a variety of effective exercises designed to work the entire abdominal area as well as focusing on the back.