Becky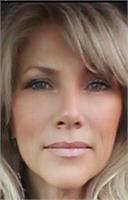 Rebecca Martin- Aesthetics/Skin Care and Nail Technician
Have you been thinking about getting facials, but afraid to start?
Let's do it together. My job is to educate you how important it is to care for your skin properly, regardless the need or age (it's never too late)
I have furthered my education at Aesthic Plus and at Image Skincare, receiving Certifications in advanced peels and treatments. I am constantly educating myself with the most natural ways to slow down the aging process.
Together with your commitment and home care use (product personally selected for your skincare needs) we can and will see a difference
Start today!
Becky is currently not instructing any classes.