Phyllis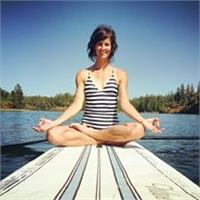 Phyllis Livingston is a life-long fitness enthusiast. She is certified through SCW as a Group Fitness Instructor and is also trained in Yoga Fundamentals I and II. Although she loves all types of physical activity, her passions are yoga and pilates. She believes fitness should be fun and uses her knowledge and experience to keep her classes fresh and interesting. She loves making a difference in the quality of life of her students and recognizes how much they give back to her. Phyllis has 7 children and is a grandmother. She feels that being a positive role model is one of the best things she can pass on to her posterity.
Phyllis instructs the following:
A total body workout that emphasizes body alignment to build

muscular strength, endurance, flexibility and balance. This class focuses on

abdominals, hips, and lower back to create a power center, enabling the rest of the body to move freely.




TAKE THE CHALLENGE!!! Get serious this summer – Lose Inches, Decrease Fat, Increase Muscle Tone! This class will help you meet and exceed your goals through accountability and measured results. Each week will bring new challenges designed to improve strength, flexibility, agility, power, heart health and endurance - all while having fun and burning tons of calories!




A mat class based on traditional pilates exercises mixed with modern moves to keep things fresh and interesting. All classe focus on core strength and include stretching in a fun and playful atmosphere. Modifications and challenges are given to accommodate all levels. Equipment will be introduced on the 2nd Monday of each month to add variety, to deepen the mind-body connection, and to expose students to the many tools Generations has available for use. With regular attendance, members can look forward to getting stronger and decreasing (or preventing) back pain while enjoying the benefits of increased mobility in a welcoming, upbeat, and non-intimidating environment.




Group cycling classes for all fitness levels. You control the resistance as we simulate a challenging ride, with great music. Sign-ups are available at the front desk no more than 48 hours prior to class. A towel and water bottle are required & heart rate monitors are suggested.