Stacy G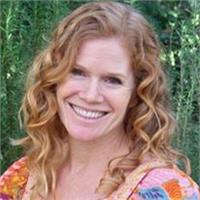 Stacy Guerrero is a Personal Trainer and group fitness instructor certified through NASM and NESTA. Stacy has always combined her background in Mental Health (BA Psychology, SDSU, MA Marriage and Family Therapist, USD) with her interest in physical well-being. Her education includes courses in Exercise and Health, Obesity and Weight Management, Nutrition, Group Fitness Instruction and work in a Weight Management Clinic, not only in school but also in her continuing education courses. She believes an active, healthy lifestyle benefits the body and mind. She enjoys participating in the annual Lake of the Pines Lake Swims and Triathlons, couples dancing with her husband and kicking the soccer ball around with her two daughters.
Stacy G instructs the following:
Muscular Strength & Range of Motion® Have fun and move to the music through a variety of exercises designed to increase muscular strength, range of movement, and activity for daily living skills. Hand-held weights, elastic tubing with handles, and a ball are offered for resistance, and a chair is used for seated and/or standing support.




A 45 minute cardio program -with or without the step- designed with all fitness level in mind. This class can be the first step back to physical fitness. The Generations' trainers developed a fun and engaging class that will build strength in the heart and limbs.




Safe, heart-healthy and gentle on the joints. This class includes easy-to-follow low-impact movements designed to give you a cardiovascular workout, alternating with periods of upper and lower body strengthening moves. Standing abdominal conditioning and stretching round out this workout. Silver Circuit is designed to energize your active lifestyle.




Zumba® is a cardio dance class set to a fusion of Latin and International music that creates a dynamic, exciting, and effective fitness system. Ditch the workout, join the party!